Prayer for bereaved family pdf: Are you looking for a Prayer for the Bereaved Family, short prayer for grieving family or what to say when someone dies prayer? We have put together prayers for bereaved family for you to use at memorial services and funerals.
God of comfort, when I am overcome with sadness, shelter me under your wings. Bless those who mourn the death of relative or friend and feel that with this loss their lives are incomplete. Bless those who mourn, and fill these empty hearts with pleasant memories, the sound of laughter, sunshine and happier days.
Bless those who mourn, eternal God, with the comfort of your love that they may face each new day with hope and the certainty that nothing can destroy the good that has been given. May their memories become joyful, their days enriched with friendship, and their lives encircled by your love.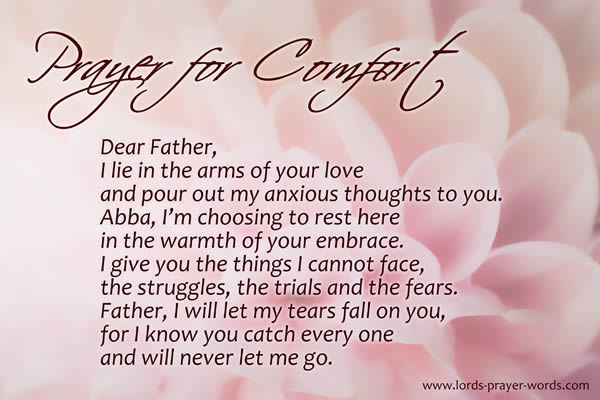 Prayer For Bereaved Family pdf
The rightful Words To Comfort Someone Who Lost A Loved One should be deep emotional messages that would bring comfort and strength to the one who is grieved over losing one that is dear to their heart. These uplifting condolence messages are heartfelt sympathetic quotes to comfort someone who is grieving over the loss of a loved one.
In comforting such a one, what to say should be so thoughtful. You should by all means carefully choose your words in the right sense of it. Your kind of words would either heal or further hurt the already grieving heart. If your friend has lost a beloved one, you can send these words of condolences as a source of encouragement.
When sending such words, let it be a kind of sympathy message that would touch the heart and a comforting word to say when someone dies. If you do not know the right words to put forward, these words to comfort a bereaved friend would bring about so much hope and strength for such a friend to bear the irreparable loss.
Words To Comfort Someone Who Lost A Loved One
Words that comfort bring healing to the mind. You can send these condolence messages to comfort the bereaved family.
[1]. It's well. Very sad, God stay with you all. Please accept my condolences. God will console you beyond words. So sorry for the loss. May the departed soul find eternal rest.
[2]. Saddening! May the Comforter Himself comfort the family. May the Almighty God grant the bereaved family the strength to bear this great loss to the family.
[3]. Peace and comfort be your portion at this time of grief. My heartfelt condolences. God knows it all.
[4]. May you receive soothing comfort from the Holy Spirit our dear Comforter.
[5]. Our heart filled prayers are with you. May God comfort your family.
[6]. My heartfelt condolences. May the peace and comfort of God rest upon your family. Lord please keep them strong.
[7]. God of all comforts will comfort the family. My sincere condolences goes to the family. May the Good Lord grant the family the fortitude to bear the loss.
[8]. May the Grace of God comfort you at this period. Condolences!
[9]. Our hearts and prayers are with the family, we pray May God continually strengthen and comfort your family.
[10]. May God grant you the strength to bear the irreparable loss. Rest in peace dear!
Short Prayer For Grieving Family
Eternal rest grant unto him/her, O Lord, and let perpetual light shine upon him/her. May he/she rest in peace. Amen. May almighty God bless us with his peace and strength, the Father and the Son and the Holy Spirit.
Lord Jesus, we ask you to give us all around peace in our mind, body, soul and spirit. We want you to heal and remove everything that is causing stress, grief, and sorrow in our lives. Please guide our path through life and make our enemies be at peace with us.
Those who are worn out and crushed by this mourning, let your hearts consider this:
this is the path that has existed from the time of creation and will exist forever.
Many have drunk from it and many will yet drink.
As was the first meal, so shall be the last.
May the master of comfort comfort you.
Blessed are those who comforts the mourners.
Only For a Short While
Oh, only for so short a while you
have loaned us to each other,
because we take form in your act of drawing us,
and we take life in your painting us,
and we breathe in your singing us.
But only for so short a while
have you loaned us to each other.
Because even a drawing cut in obsidian fades,
and the green feathers, the crown feathers,
of the Quetzal bird lose their color,
and even the sounds of the waterfall
die out in the dry season.
So, we too, because only for a short while
have you loaned us to each other.
– Aztec Indian Prayer
Dear God,
We come to you today to ask for your blessing on the family of [name]. We know that they are hurting, and we pray that you will comfort them in this time of loss. We also ask that you give them strength to continue on with their lives, and help them find hope in the future.
We thank you for all the gifts you have given us, and we pray that you will continue to guide our path as you lead us through this life. In Jesus' name we pray. Amen
Dear God,
We pray to you for the family of [name], who has passed away. We pray for the family's comfort and strength in this time of grief. Give them the courage to face their sorrow and the wisdom to know what to do next. Help them to find peace in knowing that [name] is no longer suffering and that he or she is safe with you in heaven.
We also pray for those who loved [name] but could not be at his or her side when he or she died. May they find comfort in the memories they shared with him or her, and may those memories sustain them during this difficult time.
Finally, we pray for all those who are grieving today because of this loss. May they find hope and peace in knowing that death is not an ending but merely a new beginning—a chance to reunite with loved ones who have gone before us into eternity.
May your love surround us all as we mourn together today, Lord. Amen
Prayer for Grief and Sadness
God, I come to you in my time of great need. I am so filled with sadness, grief and confusion. Please help me to find hope and peace again. I feel so lost, helpless and alone. Please give me the strength to get through this difficult time. Amen.
Dear Lord,
I come to you today in a time of sadness and grief. I feel that my family is falling apart and I don't know how to fix it. My husband has been unfaithful to me and has left me for another woman. My children are upset with their father and there is no way to make them understand why he did what he did. They don't want anything to do with him anymore, but they still need him in their lives. Please give me strength during this difficult time in my life. Help me to be strong so that I can help lead my family through this tough time. Give me wisdom so that I can make the right decisions regarding our future together. Give me peace so that I can find comfort in knowing that everything will be okay someday soon, even though it doesn't feel like it now. Thank you for all the blessings you have given us over the years, Lord; please continue to watch over us as we move forward into our lives without daddy here anymore.*
Prayer for Comfort for Family
Lord God, I come before you today begging for comfort for my family during this difficult time. Give them strength to endure all that they are going through right now. Help them to know that you are with them always and will never leave them in their time of need. Thank you Lord for being there when we need you most! Amen
You are not alone. God is with you, even in your grief and sadness.
The Lord is near to all who call on him, to all who call on him in truth.
Psalm 145:18
I am the Lord, I change not; therefore ye sons of Jacob are not consumed.
Malachi 3:6
God's Word is full of comfort for those who mourn. Here are some passages that will help you deal with your loss:
He who dwells in the shelter of the Most High will abide in the shadow of the Almighty. I will say to the Lord, "My refuge and my fortress, my God, in whom I trust!" For he will deliver you from the snare of the fowler and from the perilous pestilence. He will cover you with his pinions, and under his wings you may seek refuge; his faithfulness is a shield and buckler. You will not fear the terror of night, nor the arrow that flies by day; nor the pestilence that stalks in darkness, nor the destruction that wastes at noonday. A thousand may fall at your side and ten thousand at your right hand; but it will not come near
Dear Lord,
I come before you today to ask for your guidance. My family is in need of your help and we are struggling to find the right path forward without our loved one. You see, we have lost a son, a husband, and a father who was taken from this world too soon. Please give us strength to move forward with our lives without him by our side. We know he is safe in your arms now and being held close to your heart. Help us to remember that he is at peace with you and that there is nothing we can do to change his fate or bring him back home again.
Please help us all heal from this loss so that we can continue living our lives as best we can after taking such a heavy blow from your hands during this difficult time in our lives. Grant us peace of mind as well as physical comfort during these trying times so that we may continue moving forward together as one family unit rather than falling apart into separate pieces during this tragedy that took place last week when our son passed away suddenly due to an accident involving his motorcycle when it hit some rocks on the road while riding home from work late at night after getting off early due
Dear Lord, we come before you today with a heavy heart. Our family is grieving the loss of our loved one [name].
We ask that you comfort us in our time of sorrow, and when we are ready, help us to look forward to the day when we will meet again in heaven.
Amen
Dear Lord,
We come to you today with our hearts heavy. We ask for your grace and comfort as we mourn the loss of our loved one. We know that you are there with us in our grief, and we want to thank you for all that you did for them during their life. They were a gift from you, and we are grateful for their presence in our lives.
We ask that you help us find the strength to carry on without them in this world; give us the courage to face what lies ahead. We know that they are in a better place now, but we still miss them so much. Please comfort us as we remember them with love and fondness, and keep us safe from harm while we mourn.
In Jesus's name we pray, amen
Dear Lord,
We come to you today to ask for your guidance and comfort. We know that you are our loving Father and that you care deeply about each of us. We come to you in the name of Jesus Christ, your Son, who died on the cross for our sins so that we could be made right with you.
We pray that our friend's family will find peace in Christ. We pray for them to feel your presence and know that they are never alone. We pray that they would experience a deep sense of hope as they trust in Christ alone for salvation.
Lord, we thank you for being a God who is always present with us, even when we don't feel like we can see or hear you very clearly. You are always there with us when we need you most, and we thank you for this gift!
Lord, we pray for the family and friends of [name] who passed away on [date].
You know the depth of their sorrow and the pain they feel. We ask you to comfort them, and give them strength in this time of loss.
We also pray for all who are grieving the loss of a loved one, including those who have suffered a miscarriage or abortion. Help each person to find peace, comfort, and healing as they grieve the loss of someone dear to them. Amen.
what to say when someone dies prayer
Dear God,
We come before you today to pray for the bereaved family of [name]. We know that this loss is a heavy burden for them to bear, and we ask that you would give them strength, comfort and peace in this time of need.
[Name] was a wonderful person who made our world a better place. We remember him/her with love and gratitude for all the joy he/she brought into our lives. We thank you for his/her life and for the legacy he/she leaves behind.
In Jesus' name we pray, Amen