"Remember the days of old; consider the years of many generations. Ask your father, and he will show you; your elders, and they will tell you." Proverbs 3:22-23
Bible Verses about Wisdom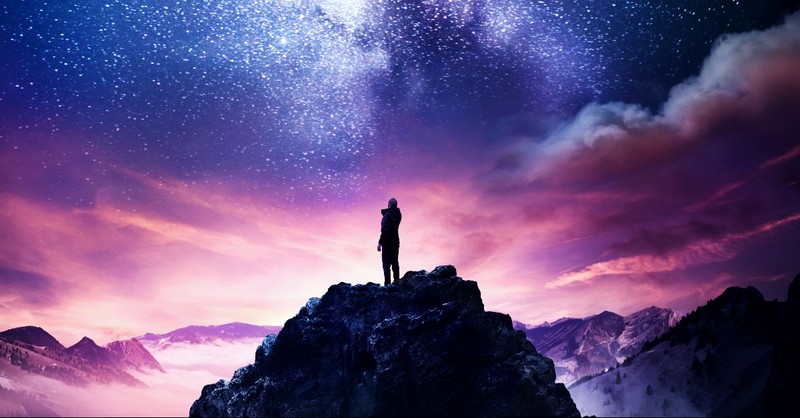 What does the Bible say about wisdom? – Insightful Scripture Quotes
The Bible says "Blessed is the one who finds wisdom" and what better place to find wisdom than the Word of God. Wisdom is defined as "the quality of having experience, knowledge, and good judgment; the quality of being wise." It is closely related to discernment and the ability to see the world as it is, not as we would have it.
Here we have gathered the top scripture quotes about wisdom providing insight into properly discerning the world around us. Furthermore, we encourage you to pray for wisdom as "whatever you ask in prayer, believe that you have received it, and it will be yours."
Prayer for Wisdom, Courage, and Strength
Lord bless us with wisdom, with courage and strength to do his will!Lord keep our souls pure, our consciences at peace, our heart's content! Lord grant us a portion of his blessing in this life, and one day, the higher joys of eternal life! (Source: Schleswig-Hosteinsche Kirchen-Agende, 1797)
Browse the many Bible verses about wisdom in this collection of scriptures:
5 If any of you lacks wisdom, you should ask God, who gives generously to all without finding fault, and it will be given to you.
17 But the wisdom that comes from heaven is first of all pure; then peace-loving, considerate, submissive, full of mercy and good fruit, impartial and sincere.
13 Blessed are those who find wisdom, those who gain understanding, 14 for she is more profitable than silver and yields better returns than gold. 15 She is more precious than rubies; nothing you desire can compare with her. 16 Long life is in her right hand; in her left hand are riches and honor. 17 Her ways are pleasant ways, and all her paths are peace. 18 She is a tree of life to those who take hold of her; those who hold her fast will be blessed.
7 The fear of the Lord is the beginning of knowledge, but fools despise wisdom and instruction.
15 Be very careful, then, how you live-not as unwise but as wise, 16 making the most of every opportunity, because the days are evil. 17 Therefore do not be foolish, but understand what the Lord's will is.
20 Listen to advice and accept discipline, and at the end you will be counted among the wise.
15 The way of fools seems right to them, but the wise listen to advice.
23 A fool finds pleasure in wicked schemes, but a person of understanding delights in wisdom.
16 Let the message of Christ dwell among you richly as you teach and admonish one another with all wisdom through psalms, hymns, and songs from the Spirit, singing to God with gratitude in your hearts.
15 The heart of the discerning acquires knowledge, for the ears of the wise seek it out.
6 For the Lord gives wisdom; from his mouth come knowledge and understanding.
10 The fear of the Lord is the beginning of wisdom; all who follow his precepts have good understanding. To him belongs eternal praise.
27 The one who has knowledge uses words with restraint, and whoever has understanding is even-tempered. 28 Even fools are thought wise if they keep silent, and discerning if they hold their tongues.
15 For I will give you words and wisdom that none of your adversaries will be able to resist or contradict.
16 How much better to get wisdom than gold, to get insight rather than silver!
7 Do not be wise in your own eyes; fear the Lord and shun evil.
30 It is because of him that you are in Christ Jesus, who has become for us wisdom from God-that is, our righteousness, holiness and redemption.
10 The fear of the Lord is the beginning of wisdom, and knowledge of the Holy One is understanding.
1 Who is like the wise? Who knows the explanation of things? A person's wisdom brightens their face and changes its hard appearance.
2 When pride comes, then comes disgrace, but with humility comes wisdom.