As the pastor of a church, you are a servant to your congregation. You serve them in many ways, including preaching sermons each week.
It is important that you take some time before preaching so that you can pray over your sermon and make sure everything is ready for delivery.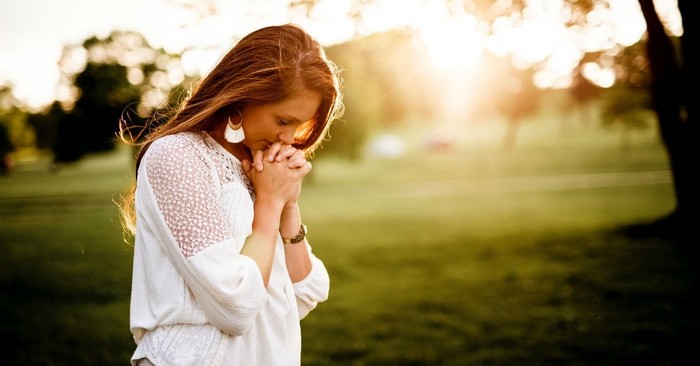 Prayer For The Pastor Before Preaching
Dear God, I pray for the pastor before preaching. Lord, We thank you for this wonderful man of God, Come and bless him as he leads us in worship today. Anoint his words with authority and grace that he might reveal more of your truth, love and legacy to all who hear.
Dear Lord,
We come before you today to ask for your guidance and protection as our pastor preaches. Guard him from harm and let him speak with clarity about the things that matter most to you and us.
In Jesus' name we pray, amen.
O God, we come to You in praise and thanksgiving. We thank You for the life of pastor [name], who has been called to preach Your Word.
We pray that Your Holy Spirit will guide him in his preaching today. May he be filled with Your wisdom and understanding as he proclaims Your truth, so that all who hear may be edified and encouraged by it.
We ask that You would open up the hearts of all who are present today, so that they would receive the message of hope You have for them through Jesus Christ.
We ask this through Christ our Lord, who lives and reigns with You forever. Amen!
Dear God,
Please give me the strength to speak with boldness, the wisdom to know what to say, and the love that comes from your Son.
I pray that I might be an instrument of your grace in this place today. Amen
Dear God,
I come before you today to ask for your guidance on this day as I preach your word. May my voice be a clear channel for the message of salvation through Jesus Christ alone.
Use this time to touch the hearts of those who are listening today. May they hear your voice in my voice and may they be drawn to you through the power of your word. In Jesus' name, Amen
Dear God,
I also pray that the Lord would be with me as I speak, making sure that no one takes offense at anything said in this service. Please bless those who will be listening to me today; help them to listen attentively and to take something useful away from what they hear.
Finally, Lord, give us an open mind as we hear Your Word today. Let us seek out truth wherever it may lie—even if it means having our beliefs challenged or being made uncomfortable by what we hear from others' perspectives on the subject matter at hand. Let us not allow ourselves to become defensive or argumentative when presented with new ideas or perspectives on important issues of life or faith; instead let us accept criticism graciously by realizing it comes from a desire for all of us to be better informed about how best to live life according
Dear God,
Thank you for this opportunity to speak to your people today. I am humbled by it and excited to do your work in the world.
I ask that you help me to make sure that my words are not only well-researched and eloquently presented but also powerful enough to change hearts and minds.
Please give me the strength and courage to face any obstacles that may come my way, so that I might stand firm in my convictions and deliver them with clarity and grace.
I pray for those who will be listening today: that they might know their own worth through their ability to hear others' stories; that they may find comfort in learning about your love for us all; and that they may leave here feeling renewed in spirit by what has been said today.
In Jesus' name I pray, amen
Short Prayers For Pastors
God is so very good to us. He has given us the Good Shepherd, who is Jesus Christ, his son, and he has also given shepherds to watch over and to encourage his flock. This is what scripture says in Jeremiah 3:15: "'And I will give you shepherds after my own heart, who will feed you with knowledge and understanding.'"
Why Pray for Pastors and Church Elders?
God has called certain people to lead his sheep. There are people graced to pastor and cover the Lord's church. It is so important that we pray for our pastors in this endeavor. It's so easy for us to see pastors and think because of the position they hold, that they do not need prayer. There is a misconception that they know how to do things that the average Christian does not, or that they do not have their own trials and tribulations.
I would encourage you to remember that because of the calling on pastors' lives, they are even more vulnerable and susceptible to tests, temptation, and burn-out. We, being the sheep, should always be interceding on behalf of our leadership and covering them in prayer. We should be watchful for and with them.
"Let the elders who rule well be considered worthy of double honor, especially those who labor in preaching and teaching." (1 Timothy 5:17)
In my church, my pastors give so much of themselves to the body. They give up their time outside of church to counsel and mentor people in their walk with God. They give up their personal resources in order to make sure that the church members have their needs met. They also spent time and effort, sacrificially as they pray and fast in order to teach the unadulterated word of God with power and anointing.
There is a special grace that pastors have been given to care for God's people. It is a heavy burden to carry – one with tremendous benefits, although, one that is very costly.
Our pastors are flesh and blood. They are people, just like you and me. They face many of the same problems and struggles that we face, yet, they are tasked to rise above and to live their lives at a higher standard than the rest of the church. Scripture tells us this about those who teach the word of God: "Not many of you should become teachers, my brothers, for you know that we who teach will be judged with greater strictness" (James 3:1).
This is an intense amount of pressure! And because of the times we are living in, I believe that the pressure is even more exacerbated for pastors to cast and pursue the vision God has given them for their specific church and community.
Let's pray for our pastors on a consistent basis. Let's cover them fervently. We do not know the battles that they face. Many pastors do not share half the things they go through. Let's give them grace, honor, and support through prayer whenever we can! Here are 5 specific ways to pray for your pastor:
Pray for the Gospel to be in your Pastor's Heart
It can get easy to get tied up in theological knots or start emulating the hippest or most knowledgeable pastor that everyone listens to on podcasts. Pray for the gospel to soak your pastor's heart — that he would be moved intellectually and emotionally by Jesus' life, death, and resurrection on his behalf and that this would fuel his leadership and preaching.
Pray for Unity in your Church
As you pray for all the newcomers on Easter Sunday, pray that God would help them to go to church the next week. Introduce yourself, invite a young mom to a church mom's group, or ladies' event. Pray for the body of believers to be united behind the message of the gospel. In our church, we regularly pray against a spirit of dissension, knowing that God alone builds his church and keeps his people in unity (Col. 3:14).
Pray for Good Friends for your Pastor
Being a pastor means that your pastor is up to his elbows in the sin and muck of people's lives and trying to point them to Jesus. It also means that he can't unburden this information on others. Pray for good friends to come alongside him and help hold his arms up (Ex. 17:12). Pray for friends where he can be fully himself and not just "the pastor."
Pray for your Pastor's Family
A pastor isn't super human, he's a husband and father (most often) and needs prayer that the demands of his job don't eclipse his other roles. Pray that he and his wife would have date nights (and maybe help babysit or get them a gift card!), that they'd have times and days to unplug as a family, and that the gospel would characterize their home life and not just be something he preaches about on Sunday.
Pray for your Pastor's Rest 
In the lead up to Easter, your pastor has a ton of plates spinning — not just services and details, but also planning out the church calendar, counseling, vision-casting, and preaching more during Holy Week. Pray that God would sustain his body and soul, that he'd stay healthy and choose exercise and sleep when he can. Pray that after the busyness of Easter, he'd take some time off to recharge and remember God's goodness to him, knowing that the plight of the church rests not on his shoulders but God's.
Prayer For Pastors
Our Father who is in heaven, Holy is your name. Lord, I thank you for your righteousness, strength, and wisdom. Lord, I know that you have called every single one of your children for a specific purpose and that you have graced them to walk in that purpose. Father right now, I lift up my pastors. God, I thank you for the vision that you have given them for our church. I thank you that I get to be part of the community in which you are building. I ask that you send your angels to cover and protect my leadership. Give them strength, power, and understanding to teach your Word and to do so in a way that drives religion out and brings your relationship with you back as the center point.
God, I pray that my pastors would operate in wisdom when it comes to counseling and assisting your people. Give them wisdom the way you gave Solomon wisdom so that they would know how to lead your people justly and rightly. Lord, surround them with relationships with people they can trust and can be accountable to. Surround them with people to encourage them in your way. Lord, we know that pastoring is not an easy endeavor, so, grace them all the more to do the work of the ministry for which you have called them.
God, give them peace, strength, and let a refreshing fall over their hearts so that they can continue to go forth in your power and might. Finally, Lord, give them clear direction and revelation about the direction for this church. Protect them from those who would desire to harm them and steer them off course. Give them sharp discernment. Flow prophetically through them Lord, so that your Holy Spirit would make manifest the glory of God in their lives, in their relationships, and in the church that you are leading them to raise up.
God, thank you for my pastors and the sacrifice that they give for my spiritual growth and maturity. I love and honor my leadership Father. Thank you for leading me to them. In Jesus' name, I pray, amen!
Prayer for Pastors from the Bible
The apostle Paul knew first hand the difficulty of ministry and gives us wonderful guidance when it comes to praying for pastors. Let's use these prayer requests from Paul to pray over our own pastors!
In Ephesians 6:19 Paul tells us to "Pray also for me, that whenever I speak, words may be given me so that I will fearlessly make known the mystery of the gospel."
And in Colossians 4:3, "And pray for us, too, that God may open a door for our message, so that we may proclaim the mystery of Christ, for which I am in chains."