Good Friday is a solemn and significant day in the Christian calendar, marking the crucifixion of Jesus Christ. For Christians around the world, it's a time of reflection, repentance, and deep prayer. Morning prayers on Good Friday hold particular significance as they set the tone for this somber day.
The Morning Prayer for Good Friday is a time for believers to gather in church or their homes to remember the sacrifice of Jesus and seek solace and guidance through prayer. These prayers help individuals connect with the events of that day and find comfort in the promise of salvation. This article explores the powerful morning prayers for Good Friday, including a short Friday morning prayer and the Psalm prayer for Friday morning.
Friday is a joyful day and another opportunity for us to notice and be thankful for all God's gifts to us; the larger gift of life, the ability to breathe in air, the small gift of laughter and happiness. Starting your day with gratitude and prayer is a sure way of being blessed throughout the day. These blessings do so much for us in our day that we can't even imagine how a day would go without them.

Friday prayers and blessings are especially important to help us end the week and prepare for the weekend ahead. God is interested in blessing your day, but we on our part have to get these blessings through prayer. Here are some prayers for you to get some Friday blessings with.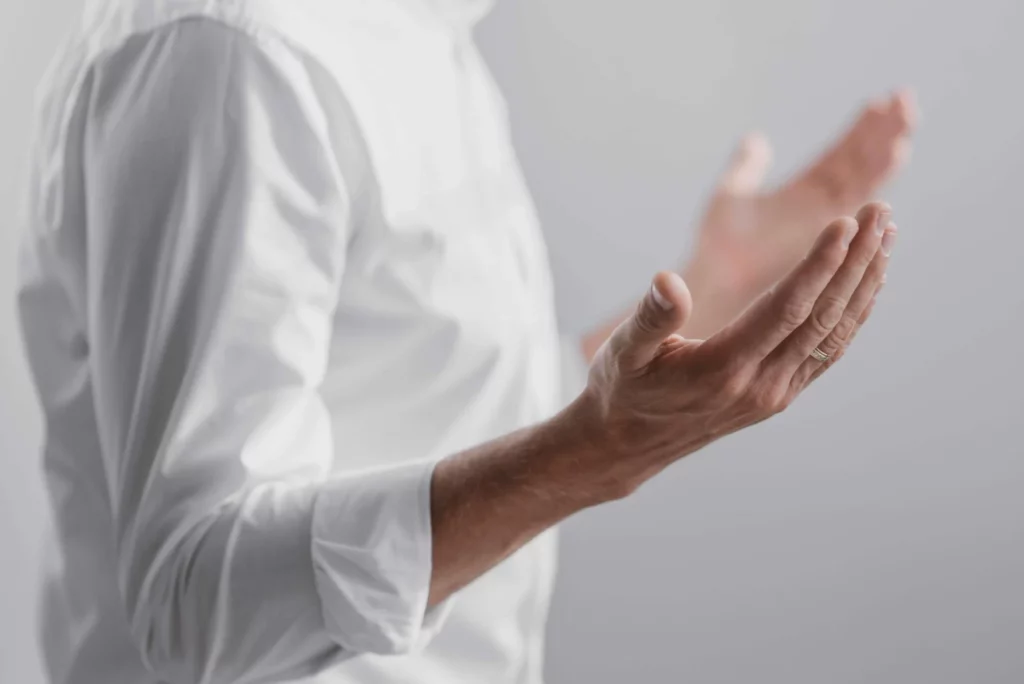 A Friday Prayer
Father God, Thank You for Your amazing power and work in my life. Thank You for Your sacrifice on the cross so that we might have true freedom and eternal life. Help me to set my eyes and hearts on you this Friday. Revive my spirit, fill me with your Holy Spirit. I love you, Lord, and want more and more of You in my life. So, please help to draw closer to You. Lord, Jesus, I want Your will to be done this Friday. So, whatever happens, or comes my way, help me to hold on to You and give me the wisdom and discernment to make wise choices. In Jesus' name,
Amen.
Friday Morning Prayers
O' Lord, thank you for this beautiful Friday morning. Today is a new day and I ask for your hand to guide me. Give me the wisdom needed today to make decisions that are part of Your will for my life.
Holy Spirit, I ask on this Friday morning that you would open the eyes of my heart that I may fully know what You have called me to. That I may understand the riches of my inheritance through Christ Jesus. Help me to walk in these truths and to be a light to those around me. Let the words of my mouth draw others towards You and plant seeds of salvation to those who don't know You. Bless those I interact with at work and home. Bless this Friday abundantly Lord. In the name of Jesus,
Amen!
Prayer for Protection on Friday
Lord God, I am not sure what all will happen this Friday. Who I will see or what may cross my path. So, I ask for Your protection and ask You to remind me when I am fearful that You are my help in present danger. That You O'Lord are my Rock and Fortress. I can trust You with anything that comes my way.
Teach me how to stand strong in You and choose only Your way today. Help me walk by Your truth and not my feelings. Help me to embrace anything that comes my way as an opportunity to see You at work and as an opportunity to point others to You. Thank You that You love me and nothing can ever take that away from me! Thank you that I don't have to fear or worry about anything for You have everything in Your hands. Thank you, Lord. In Jesus' name,
Amen.
Friday Night Prayers
Lord, as I go to sleep this Friday night. I ask that you help me to find my rest and peace in You. Help me to fall asleep and not to worry about the cares of the world but to take up Your easy yoke and Your burden that is light. I give you all my stress Lord. I place it in Your hands knowing you will take care of it for me. Jesus, I ask that you would bless this Friday evening. I pray Lord that my home would be at peace. I ask that You would set Your angels on guard over my house and each room. That no plan or scheme of the enemy over my night will affect me or my family. I ask for sweet sleep for everyone. And that the only dreams we would have would be dreams that come from You O'Lord. Thank you for goodness. Thank You, for being faithful and kind to me Lord. I love You. In the mighty name of Jesus,
Amen!
What is the Powerful Morning Prayer?
The Morning Prayer for Good Friday is known for its powerful and moving words. It's a time when Christians acknowledge the pain and suffering that Jesus endured for the sake of humanity. This prayer helps believers reflect on their own lives, their relationship with God, and their commitment to living a more righteous and compassionate life.
A powerful morning prayer for Good Friday often includes readings from the Bible, particularly the Gospels, which describe the crucifixion and the events leading up to it. These readings serve as a reminder of the significance of the day and the deep love of God for His people.
What is the Psalm Prayer for Friday Morning?
The Book of Psalms in the Bible is a rich source of prayers, hymns, and expressions of faith. On Good Friday morning, the Psalm prayer for Friday morning can be a meaningful part of the worship service. Psalm 22, in particular, is often read or recited on Good Friday because it prophesies the suffering and crucifixion of Jesus.
Psalm 22 begins with the famous words, "My God, my God, why have you forsaken me?" These are the very words that Jesus uttered while hanging on the cross. The Psalm goes on to describe the pain and suffering experienced by the psalmist, which many Christians see as a reflection of Jesus' suffering on the cross. The Psalm ends with a note of hope and trust in God's ultimate deliverance.
Short Friday Morning Prayer
In addition to the more elaborate and structured Morning Prayer for Good Friday, many individuals choose to recite a short Friday morning prayer. These concise prayers can be powerful in their simplicity and can be a way for believers to connect with the significance of the day, even in the midst of a busy schedule.
A short Friday morning prayer may include expressions of gratitude for Jesus' sacrifice, requests for guidance and strength in one's own life, and a commitment to follow in the footsteps of Christ. It can be a personal and heartfelt way to start the day with a focus on faith and devotion.
Prayer for Friday in Islam
In the Islamic tradition, Friday is considered a holy day, and Muslims gather for the Friday prayer, also known as Jumu'ah. Jumu'ah is a special congregational prayer observed just after noon instead of the regular Dhuhr (noon) prayer. It is an essential part of Islamic worship and includes a sermon, recitation of the Quran, and communal prayer.
The Friday prayer in Islam is not a morning prayer but rather takes place in the early afternoon. It is a time for Muslims to come together, listen to the sermon (khutbah), and engage in communal worship. The Friday prayer is a significant weekly event in the life of a practicing Muslim and serves as a time for reflection, supplication, and seeking God's blessings.
Friday Morning Prayer for Protection
In various religious traditions, Friday morning prayers for protection are common. Many people start their day with a prayer seeking protection from harm, evil, and negative influences. This practice is not limited to a specific religion and is shared by individuals from various faiths who wish to begin their day with a sense of safety and security.
A Friday morning prayer for protection typically involves asking for divine guidance and shielding against the challenges and uncertainties of life. It can be a way to invoke a sense of God's presence and protection throughout the day, instilling confidence and a feeling of being watched over.
In conclusion, the Morning Prayer for Good Friday holds profound significance for Christians as they commemorate the crucifixion of Jesus Christ. It's a time for reflection, repentance, and deep prayer, with powerful words and readings from the Bible. Additionally, the Psalm prayer for Friday morning, short Friday morning prayers, and prayers for protection are all essential elements of this special day, emphasizing faith, devotion, and seeking divine guidance and security. Different religious traditions have their own observances on Fridays, with Islam's Jumu'ah prayer being a particularly important part of the week for Muslims. Regardless of one's faith, Friday morning prayers hold the power to inspire and guide individuals on their spiritual journeys.