It is important to know how to avoid hurting other people. In our daily interactions with others, do we realise that everything we say and do has an impact on them? The Bible is a book of wisdom and instruction, but it also contains many positive life principles that we can apply to everyday living. The Bible is full of verses about not hurting others. But even if you are a follower of Jesus, how many times have you done or said something that hurt someone? In this blog you will find a collection of words from God that can help change your heart to be more like His. Each verse is accompanied by a short prayer to help you apply the scriptures in your life. By the end of this blog, I hope your life will be changed and you won't need it anymore!
You may find it hard to access the right information on the internet, so we are here to help you in the following article, providing the best and updated information on Bible Verses About Not Hurting Others. Read on to learn more. We at churchgists have all the information that you need about Bible Verses About Not Hurting Others. Read on to learn more.
Bible Verses About Not Hurting Others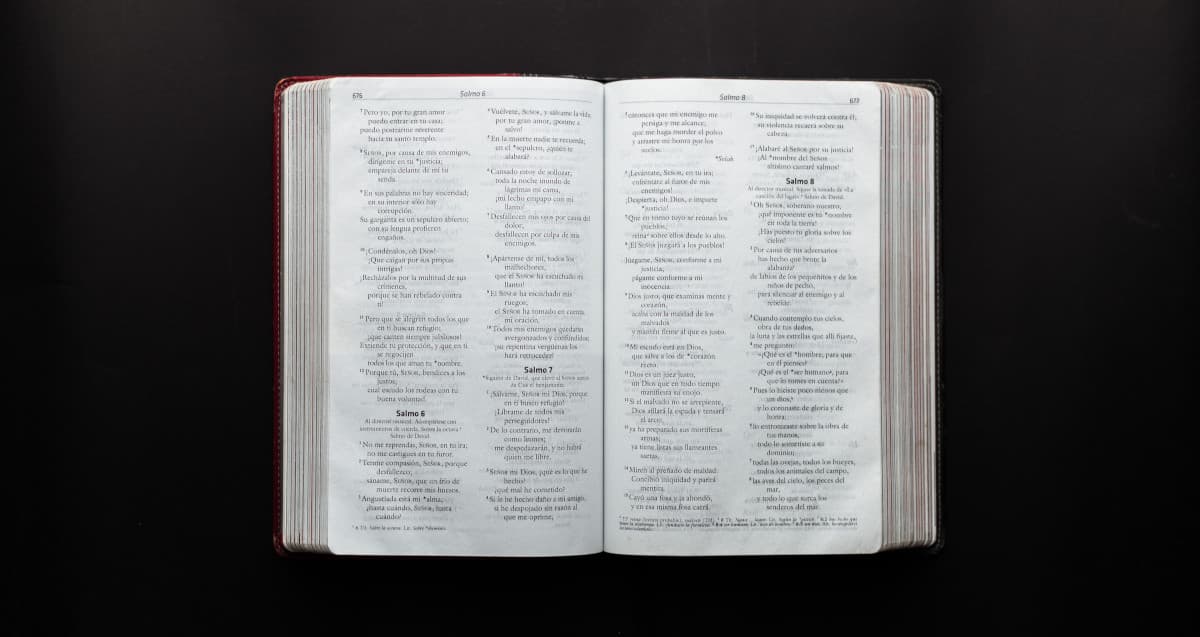 This is a hand-curated and ranked list of the most relevant Bible verses about Hurting Others (ESV). Verses are ranked by number of votes.
Bible Verses About Hurting Others
Ephesians 4:31-32
31 Let all bitterness and wrath and anger and clamor and slander be put away from you, along with all malice. 32 Be kind to one another, tenderhearted, forgiving one another, as God in Christ forgave you.
Romans 12:18-20
18 If possible, so far as it depends on you, live peaceably with all. 19 Beloved, never avenge yourselves, but leave it to the wrath of God, for it is written, "Vengeance is mine, I will repay, says the Lord." 20 To the contrary, "if your enemy is hungry, feed him; if he is thirsty, give him something to drink; for by so doing you will heap burning coals on his head."
Colossians 3:25
25 For the wrongdoer will be paid back for the wrong he has done, and there is no partiality.
Genesis 50:20
20 As for you, you meant evil against me, but God meant it for good, to bring it about that many people should be kept alive, as they are today.
Proverbs 6:16-19
16   There are six things that the LORD hates,
    seven that are an abomination to him:
17   haughty eyes, a lying tongue,
    and hands that shed innocent blood,
18   a heart that devises wicked plans,
    feet that make haste to run to evil,
19   a false witness who breathes out lies,
    and one who sows discord among brothers.
Proverbs 15:1
15:1   A soft answer turns away wrath,
    but a harsh word stirs up anger.
Psalm 147:3
3   He heals the brokenhearted
    and binds up their wounds.
Ephesians 4:32
32 Be kind to one another, tenderhearted, forgiving one another, as God in Christ forgave you.
Psalm 34:18
18   The LORD is near to the brokenhearted
    and saves the crushed in spirit.
Luke 17:3-4
3 Pay attention to yourselves! If your brother sins, rebuke him, and if he repents, forgive him, 4 and if he sins against you seven times in the day, and turns to you seven times, saying, 'I repent,' you must forgive him."
Proverbs 18:21
21   Death and life are in the power of the tongue,
    and those who love it will eat its fruits.
Psalm 23:1-6
A Psalm of David.
23:1   The LORD is my shepherd; I shall not want.
2     He makes me lie down in green pastures.
  He leads me beside still waters.
3     He restores my soul.
  He leads me in paths of righteousness
    for his name's sake.
4   Even though I walk through the valley of the shadow of death,
    I will fear no evil,
  for you are with me;
    your rod and your staff,
    they comfort me.
5   You prepare a table before me
    in the presence of my enemies;
  you anoint my head with oil;
    my cup overflows.
6   Surely goodness and mercy shall follow me
    all the days of my life,
  and I shall dwell in the house of the LORD
    forever.
Proverbs 26:28
28   A lying tongue hates its victims,
    and a flattering mouth works ruin.
Romans 12:14
14 Bless those who persecute you; bless and do not curse them.
1 Peter 5:7
7 casting all your anxieties on him, because he cares for you.
Matthew 12:35-37
35 The good person out of his good treasure brings forth good, and the evil person out of his evil treasure brings forth evil. 36 I tell you, on the day of judgment people will give account for every careless word they speak, 37 for by your words you will be justified, and by your words you will be condemned."
John 1:1-51
1:1 In the beginning was the Word, and the Word was with God, and the Word was God. 2 He was in the beginning with God. 3 All things were made through him, and without him was not any thing made that was made. 4 In him was life, and the life was the light of men. 5 The light shines in the darkness, and the darkness has not overcome it.
6 There was a man sent from God, whose name was John. 7 He came as a witness, to bear witness about the light, that all might believe through him. 8 He was not the light, but came to bear witness about the light.
9 The true light, which gives light to everyone, was coming into the world. 10 He was in the world, and the world was made through him, yet the world did not know him. 11 He came to his own, and his own people did not receive him. 12 But to all who did receive him, who believed in his name, he gave the right to become children of God, 13 who were born, not of blood nor of the will of the flesh nor of the will of man, but of God.
14 And the Word became flesh and dwelt among us, and we have seen his glory, glory as of the only Son from the Father, full of grace and truth. 15 (John bore witness about him, and cried out, "This was he of whom I said, 'He who comes after me ranks before me, because he was before me.'") 16 For from his fullness we have all received, grace upon grace. 17 For the law was given through Moses; grace and truth came through Jesus Christ. 18 No one has ever seen God; the only God, who is at the Father's side, he has made him known.
19 And this is the testimony of John, when the Jews sent priests and Levites from Jerusalem to ask him, "Who are you?" 20 He confessed, and did not deny, but confessed, "I am not the Christ." 21 And they asked him, "What then? Are you Elijah?" He said, "I am not." "Are you the Prophet?" And he answered, "No." 22 So they said to him, "Who are you? We need to give an answer to those who sent us. What do you say about yourself?" 23 He said, "I am the voice of one crying out in the wilderness, 'Make straight the way of the Lord,' as the prophet Isaiah said."
24 (Now they had been sent from the Pharisees.) 25 They asked him, "Then why are you baptizing, if you are neither the Christ, nor Elijah, nor the Prophet?" 26 John answered them, "I baptize with water, but among you stands one you do not know, 27 even he who comes after me, the strap of whose sandal I am not worthy to untie." 28 These things took place in Bethany across the Jordan, where John was baptizing.
29 The next day he saw Jesus coming toward him, and said, "Behold, the Lamb of God, who takes away the sin of the world! 30 This is he of whom I said, 'After me comes a man who ranks before me, because he was before me.' 31 I myself did not know him, but for this purpose I came baptizing with water, that he might be revealed to Israel." 32 And John bore witness: "I saw the Spirit descend from heaven like a dove, and it remained on him. 33 I myself did not know him, but he who sent me to baptize with water said to me, 'He on whom you see the Spirit descend and remain, this is he who baptizes with the Holy Spirit.' 34 And I have seen and have borne witness that this is the Son of God."
35 The next day again John was standing with two of his disciples, 36 and he looked at Jesus as he walked by and said, "Behold, the Lamb of God!" 37 The two disciples heard him say this, and they followed Jesus. 38 Jesus turned and saw them following and said to them, "What are you seeking?" And they said to him, "Rabbi" (which means Teacher), "where are you staying?" 39 He said to them, "Come and you will see." So they came and saw where he was staying, and they stayed with him that day, for it was about the tenth hour. 40 One of the two who heard John speak and followed Jesus was Andrew, Simon Peter's brother. 41 He first found his own brother Simon and said to him, "We have found the Messiah" (which means Christ). 42 He brought him to Jesus. Jesus looked at him and said, "You are Simon the son of John. You shall be called Cephas" (which means Peter).
43 The next day Jesus decided to go to Galilee. He found Philip and said to him, "Follow me." 44 Now Philip was from Bethsaida, the city of Andrew and Peter. 45 Philip found Nathanael and said to him, "We have found him of whom Moses in the Law and also the prophets wrote, Jesus of Nazareth, the son of Joseph." 46 Nathanael said to him, "Can anything good come out of Nazareth?" Philip said to him, "Come and see." 47 Jesus saw Nathanael coming toward him and said of him, "Behold, an Israelite indeed, in whom there is no deceit!" 48 Nathanael said to him, "How do you know me?" Jesus answered him, "Before Philip called you, when you were under the fig tree, I saw you." 49 Nathanael answered him, "Rabbi, you are the Son of God! You are the King of Israel!" 50 Jesus answered him, "Because I said to you, 'I saw you under the fig tree,' do you believe? You will see greater things than these." 51 And he said to him, "Truly, truly, I say to you, you will see heaven opened, and the angels of God ascending and descending on the Son of Man."
Jeremiah 29:11
11 For I know the plans I have for you, declares the LORD, plans for welfare and not for evil, to give you a future and a hope.
Revelation 21:4
4 He will wipe away every tear from their eyes, and death shall be no more, neither shall there be mourning, nor crying, nor pain anymore, for the former things have passed away."
Proverbs 12:18
18   There is one whose rash words are like sword thrusts,
    but the tongue of the wise brings healing.
Romans 8:18
18 For I consider that the sufferings of this present time are not worth comparing with the glory that is to be revealed to us.
1 Timothy 4:2
2 through the insincerity of liars whose consciences are seared,
John 21:17
17 He said to him the third time, "Simon, son of John, do you love me?" Peter was grieved because he said to him the third time, "Do you love me?" and he said to him, "Lord, you know everything; you know that I love you." Jesus said to him, "Feed my sheep.
Romans 8:28
28 And we know that for those who love God all things work together for good, for those who are called according to his purpose.